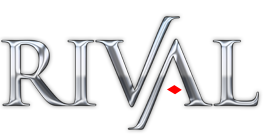 Superior Casino set to conquer world of online gaming
FOR IMMEDIATE RELEASE
Superior Casino set to conquer world of online gaming
Cyprus, Cyprus, December 10th, 2010
In hopes of furthering their global presence, Superior Casino has recently released their casino software in several different languages including Spanish, German, French, Italian and Dutch. Having a multi-language software allows for international players to truly comprehend the various features within the interface, thus making it more accessible to a wider range of players. Superior Casino also continues to innovate with their slot game selection by introducing the very latest in tridimensional, or 3D, video slot games with two adventure-type slots: Crazy Jewelry and Dr. Magoo's Adventures.
The new multi-language Superior Casino software hopes to cater to the needs of their many non-English speaking players. Foreign players are now able to enjoy over 90 casino games in a localized language environment giving them easier navigation capabilities through the software interface in the language of their choice in areas such as cashier, history, game instructions and promotions. In addition, the Superior Casino web site www.superiorcasino.com is also available in 7 different languages other than English. Superior Casinos' gaming software has also been designed to incorporate up to four different currencies for the different players around the globe including dollars, euros, pounds and South African rands.
Always looking to create an exciting and fresh gaming atmosphere, Superior Casino has just launched two 3D video slot games. These tridimensional slots take online casino gaming to a different level. The games feature introductory movie-like videos with superb graphic and sound effects and well-crafted story lines. Crazy Jewelry is an adventure-packed 5 reel and 20 payline game with all the fun bonus features players love. Dr. Magoo's Adventure is a video slot game with a treasure-hunt theme and several classic slot features.
With the new multi-language software Superior Casino hopes to expand to a wider range of players with a more inviting and comforting software interface. Always looking to entice all types of players the casino moves forward with technology are introduces the first 3D video slot games with many more to come in the near future.