Wacky Wedding Video Slot
Dear Partners,
2010 is getting better and better.
Once again, we are more than glad to introduce you to our newest 20-line, 5-Reel slot "WACKY WEDDING" and its full marketing package.
Please read our exclusive game review before spinning the reels or writing your own review. You will get a real taste of what the game is all about.
Feel free to use our review for your marketing endeavors and complement it with one of our beautiful GIF Animated banners for WACKY WEDDING video slot. Available at the members are now in 468×60, 125×125, 250×250 and 120×600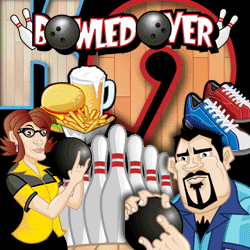 Superior Casino has become engaged with the prospect of releasing a new game every month. In the month of February, they're throwing a wedding party in the form of their latest 5-reel slots: Wacky Wedding.
The new slot features a series of characters that one might expect to find in a very big wedding. Many of these characters come to life after particular combinations are hit during play. This game will be renowned for its funny animation win sequences that occur every now and then when the player hits special jackpots.
Click HERE for FULL GAME REVIEW Click HERE for FULL GAME Documentation
Regards,

Superior Share Marketing Team
General Inquiries: [email protected]
msn: [email protected]
skype: paul.art
Personal Email: [email protected]