SS New Affiliate System Creative Manual
How to download banners?
1. Go to Campaigns on the left side menu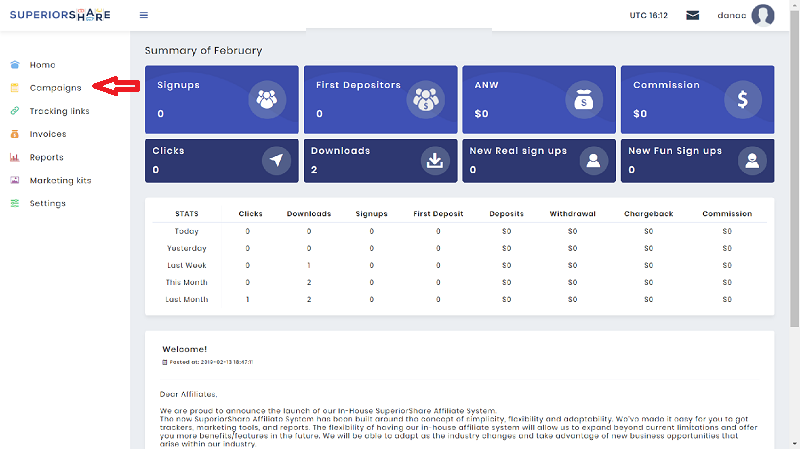 2. Select the Campaign or create a new one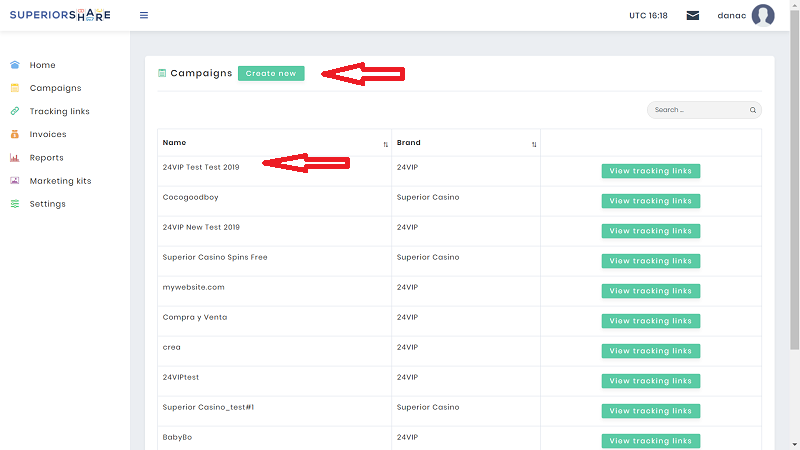 3. Click on "View Tracking Links" under the "Campaign section"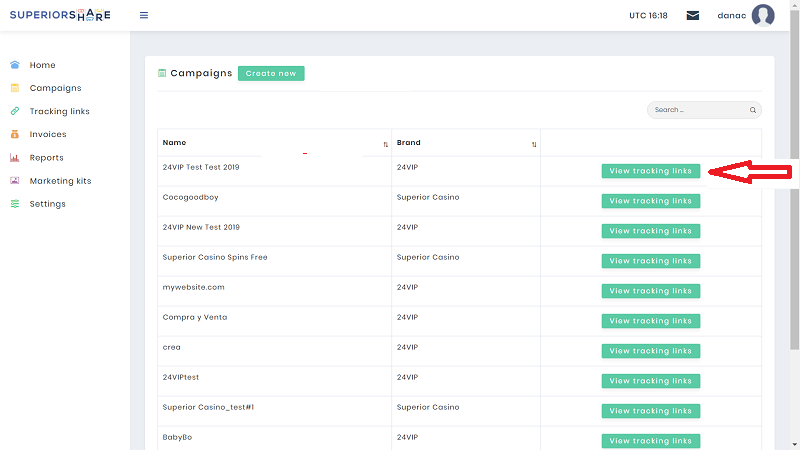 4. Select the Type of link "Banner" and select URL
URL: The landing page where you want the banner to go to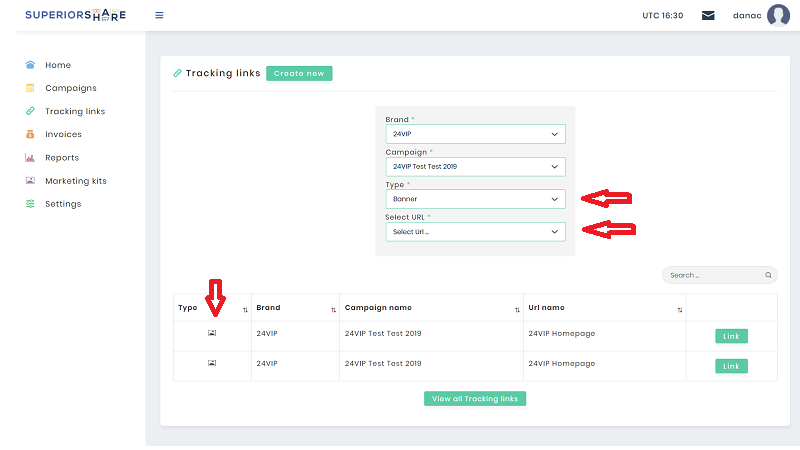 6. Click on "Create Link"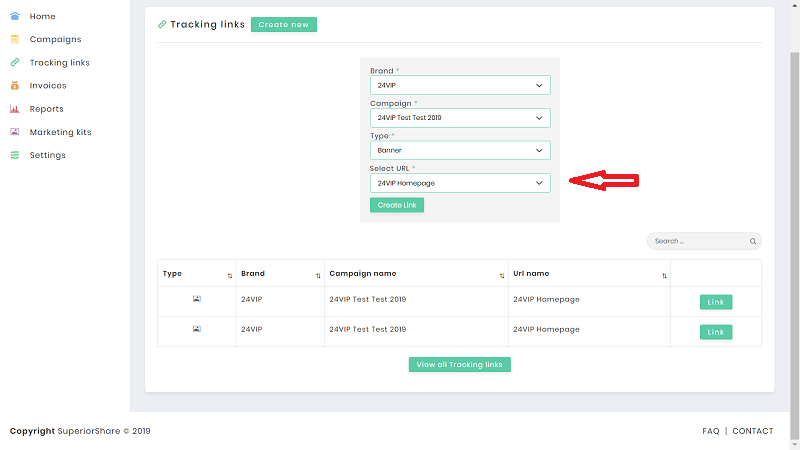 7. After you will see all banners uploaded for that URL.  As well, on top left corner you will can preview the landing page where your banner will go to.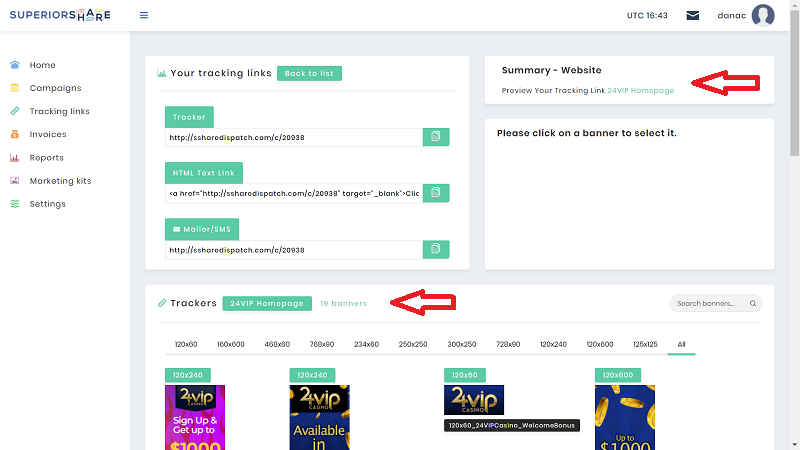 8. Once selected the banner size of your choice, you can select the banner and this will move to the top left corner for you to copy the source code and that's all! 🙂