Hot Hand Slot is now Live!
NEW GAME: Hot Hand Slot!
Hot Hand is here to offer a special way of gaming. At the near end of Winter, players won't need too much introduction about this game. As soon as the steam and the heat reach their hands, they'll love it. This 3-reel slot has brought a special pack of 3 incredible multipliers in each line which could be combined in an explosive way to guarantee the best wins. Having included 5 winning lines this steamy reel will rock the player's day.
This Hot new slot is now available at Superior & 24VIP Casino! The multiplier pack is set as 2X on the 1st reel, 3X on the 2nd and 4X on the 3rd one, offering an excitement boost on each play.  Hot hand not only will offer great opportunities, but also will bring a spicy and astonishing host.
Truth be told, Burnadette is much more than just a regular entertainer, she will be there helping the players win as one of the suit symbols. But additionally, the game includes some vintage remastered groups such as Hearts, blazing bells, diamonds, and glowing gems among others.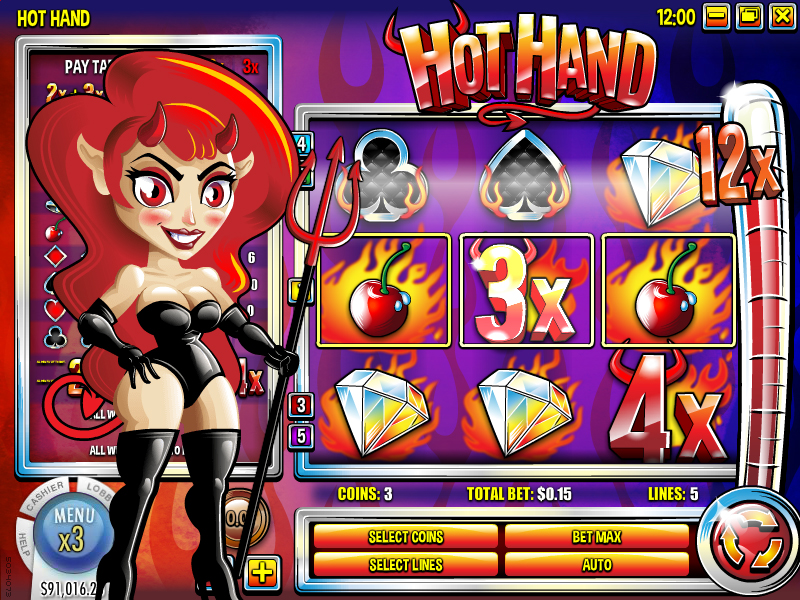 The available coin size in Hot Hand is ranged among 0.01, 0.05 to 5.00 (configurable). The default wager configuration is set as $0.10 coin × 3 coins per line × 5 lines = $1.50. Also, the number of lines from 1 to 5 and the coins per line capacity from 1 to 3 coins wagered per line.
The main Hot Hands' attraction is the multiplier options that will expand the winnings ideas.  If what you want is a great option to keep your players busy and excited, this 3-reel slot along with the spicy Burnadette, will do the job. Also, don't forget Hot Hand can be promoted as well with the Valentine's Love Match Bonus + Spins (180% Match + 100 Free Spins) for both new and existing players.
Feel free to contact us to promote Hot Hand with custom – tailored marketing material.
Login to SuperiorShare and download your banners today!
The SuperiorShare Team