Halloween is here!
Dear Affiliates,
Halloween is around the corner and we are more than ready to welcome it and help you promote and get the most out of this important date.
We have prepared a set of Scary Rich themed banners for this release in: 468×60, 125×125, 120×240 & 250×250. Each banner is pointing to our Scary Rich Themed page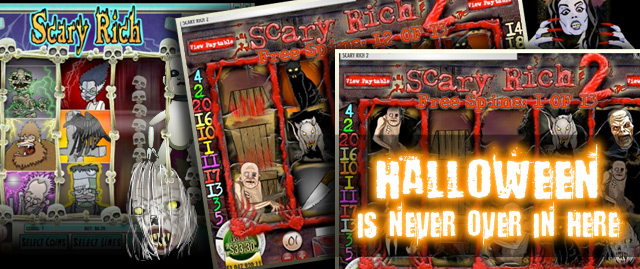 Click HERE to view our new Halloween page
Creative Sample:

SCARY RICH REVIEW
It is unanimously regarded as one of the best video slot machines of all time. This is a 20-payline, 10-coin video slot with the craziest and scariest characters of all time: Frankenstein, the Werewolf, Count Dracula, the Headless Horseman and many more. Although this might sound to be a terrifying game, there is very little to be frightened about, especially when you can cash with big in this cool slot machine of the five-reel variety. Click HERE for Full Review
Halloween Creative Instructions of use:
Please filter the creative by Landing Page and choose "Halloween Page" as your final destination page. You can also filter creative by GAME and select "Scary Rich 2".
If you need further materials or need help with your Halloween campaign, please feel free to contact us and we'll be happy to assist.
With best regards,
Superior Share Marketing Team