Announcement: New game Lucky Labyrinth Slot!
Fantasy themed slots are always a crowd favorite – and Superior and 24VIP Casino players are about to be transported to a lucky land where winning combinations quickly become a reality when simply clicking the spin button. "Lucky Labyrinth" invites your bettors to travel to a far and distant place where imagination, reality and wins collide.
"Lucky Labyrinth" is an exciting new slot with 5 reels and a total of 30 paylines, featuring enchanted characters, magical symbols and special features that add up to make this a highly rewarding game for all bettor types.

The game follows a young girl and her kid brother as they try to break free from the King of the Goblins and his goblin army. Players must navigate the enigmatic reels as they try to find their way out the magical maze where characters like the King, a stubborn dwarf, a feisty fox and a joyful ogre help players in their search for wins. The Wild owl, the free spins crystal balls and the Multiplier Maze Super Round are just some of the special features to look out for in the land of Lucky Labyrinth.
The available coin sizes range from 0.01, 0.05, 0.10, and up to 0.25 (configurable). Players can use 1 to 10 coins wagered per line and the default wager configuration is $0.01 coin × 8 coins per line × 30 lines = $2.40. The default jackpot amount is $64 and the max jackpot is $2,000.  All players are welcomed to try their luck at the enigmatic Lucky Labyrinth slot where there are no dead ends and all ways lead to big wins. Contact us to promote this slot with custom-tailored marketing material such as landing pages, banners and more. A fantastic time lies ahead a crazy maze time.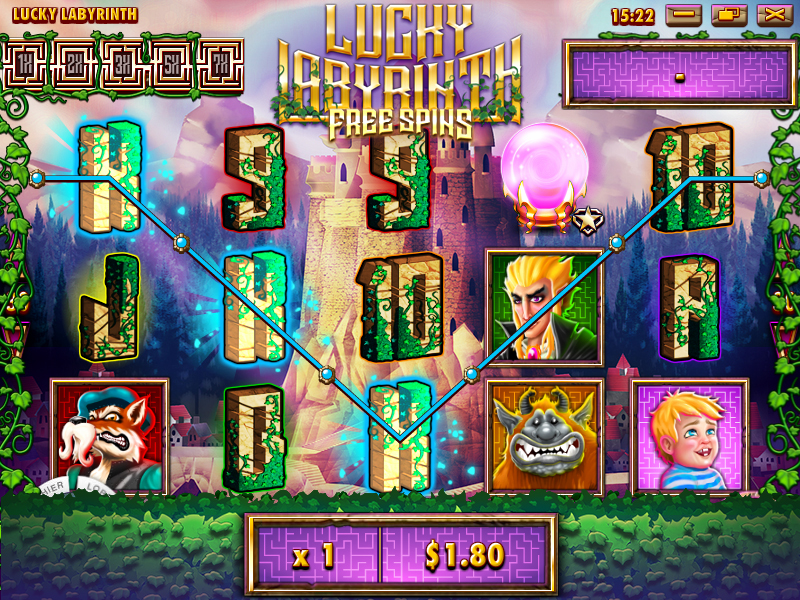 If you have a forum or opt-in mailing list, we would like to discuss with you on how to promote this new game with your members.
Login to SuperiorShare and download your banners today!