90 Days of 10% Extra Sharing
Superior Share Affiliates,
April is about to start and so is our 10% Incentive on ALL New Signups for the next 3 Months!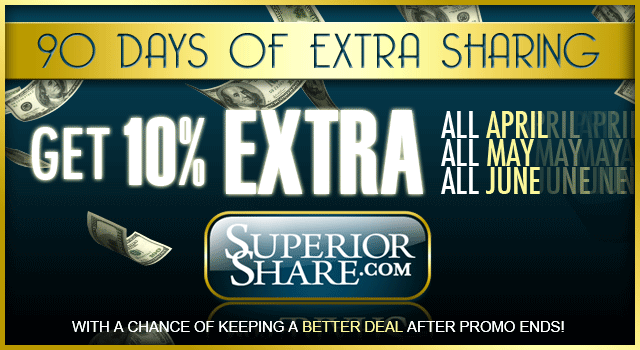 Want a higher and permanent Rev Share? It's easy.
Increase your figures during the next 3 months with your 10% Extra and lets negotiate a better deal than what you currently have when our 90 days of extra sharing ends, as simple as that.
Feel free to inquire about Exclusive Promotions, Custom landing pages and banners, free and unique content and all the newest games releases tools so you can improve your marketing approach.
May you have any questions or need assistance setting up your campaign, please contact us at any time.
With best regards,
Superior Share Marketing Team