Responsible Gaming at Superior & 24VIP Casino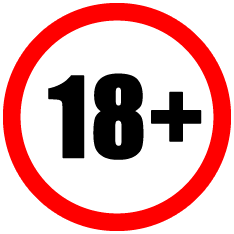 Without a doubt, online casino gaming should be a fun and thrilling form of diversion. The best virtual casinos out there, such as Superior Casino and sister site 24VIP, are considered responsible gaming providers and are exhaustively committed to creating a secure and pleasant online casino environment for every one of its loyal players.
It has been well documented that the vast majority of online casino players spend their time at online casinos and place their bets within their means; nevertheless, there are some instances that it can get unmanageable for some. Hence, online casinos must intervene and have in place certain measures that will guarantee that, at all times, the establishment is watching out for players' best interests.
First off, our casinos do not accept under-aged gambling under any circumstances; players of our casinos must be a minimum of 18 years of age. Moreover, Superior Casino as well as 24VIP players can contact a Customer Support agent at any given point to request a self-exclusion period for a short term or a long term. Also, our site features information about how to avoid addictive gambling habits.
Some of the most useful tips available on our sites and that should be kept in mind to ensure players' gaming is kept fun, include the following:
• Gambling should not be perceived as a way to get rich quickly or cover debts.
• Online casino games are based on chance; powered by Random Number Generators (RNG), there are no safe or fool-proof strategies or methods that will guarantee you winnings on our site.
• Players must never bet more than they are comfortable with losing.
• Bettors should set in advance a monthly budget to spend in our casinos.
• If players' betting online habits are affecting their personal life and responsibilities, they may have a problem with gambling and are encouraged to stop their gambling immediately and seek for a solution.
If players may have any concerns or doubts, they are always welcomed to contact a Customer Support representative of any one of our casinos and/or access the links we have in our sites regarding responsible gaming to access more details: www.superiorcasino.com/responsible-gaming, www.24vipcasino.com/responsible-gaming.